Horizon Europe 2021-2027: meeting the Mission Boards
Share on:
The meeting with the Mission Boards hosted by Università Cattolica del Sacro Cuore is the first event in Italy for the creation of a dialogue between the Horizon Europe Mission Boards and the civil society, including the scientific community.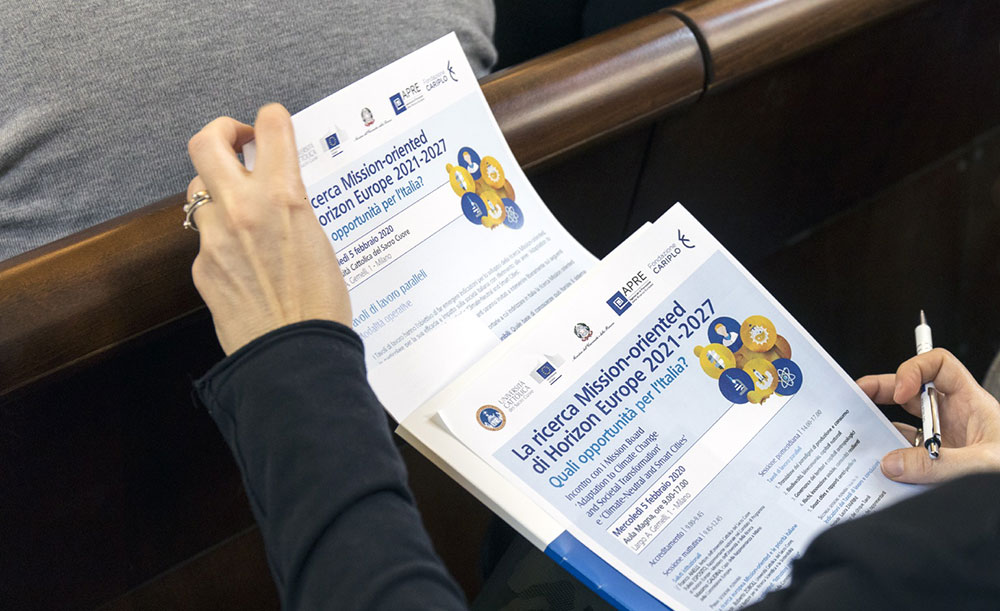 Objectives:
communicating and explaining the concept and the role of mission areas, mission boards and mission-oriented research within Horizon Europe;
collecting perceptions, expectations, ideas of social stakeholders and civil society - including the scientific community - regarding the development of mission-oriented research, and understanding the opportunities for Italy.
For further information, please consult the Programme.
---
Updates:
Read the Synthesis Report of the event, edited by Prof. Laura Zanfrini and Prof. Roberto Zoboli.